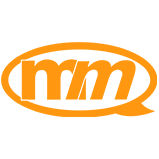 Marketing Content
Well-tailored words with real meaning and substance are what we offer our clients.
These can be for a whole host of different uses from newsletters, to web content, speeches, tenders, media releases, and brochures or as case studies for use in the media.
Our expertise in this area enables us to write good, clean copy in quick time.
We are also offer web content management service to ensure that your web content is always fresh and up-to-date, which is vital for Google searches (Search Engine Optimisation).
Media Relations
We have extensive experience in dealing with the media because we have worked there so we know what they want and how they want it presented.
In that same vein we can also provide media training for senior executives who have to deal with media enquiries, and training in how to respond to the media under difficult conditions such as retrenchments and OH&S issues.
Media relations are also an integral part of product launches as well as attendance at trade shows, exhibitions and conferences. You need to make the most of these and we have the expertise to ensure that the media is adequately managed at these important events.
Graphic Design
We create visual communications that link to your organization's objectives and tailored to your business, product, customer and culture.
Our graphic designers are experienced and each offers a different skill set that we match to your style and objectives.
That is a key benefit, you don't have to have the same designer trying to wear different hats – you get what you need for each of your projects.
Creative Solutions
From the messages to the pictures, to the call to action – we ensure they all match the philosophy of your business.
Communication strategies drive the content, not the other way around.
Planning & Strategy
Communication is key to delivering messages and we take that very seriously.
We work with you until will fully understand what it is your customer requires then we ensure we match every element of the communication to maximize the impact of your message.
The images, text, fonts and themes all contribute to your brand value and awareness, we recognize the importance of ensuring this is delivered consistently and professionally at all times.
Signage
A large part of our support to clients is designing and producing signage for various applications.
Technology and new materials are driving major changes in the signage industry and our reach is far and wide through our partners in this field.
We produce an array of large format and traditional print outputs with very good lead times and high quality execution.
These include:
Traditional Mediums – digitally printed vinyl and vinyl cutting
Fabric Signs and Displays
Pull-Up Banners
Direct to Substrate Digital Print
Cardboard POS Displays
Scratch Resistant Displays
Specialty Print Solutions
Building Signage Production & Installation