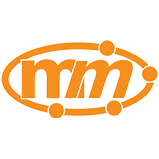 Planning & Strategy
We work with your existing plans or assist you in developing solid marketing action plans.
We produce effective programs that focus on action and execution.
Our skills and expertise provide a full suite of marketing tools and the resources we need to fulfil all marketing requirements.
Project Management
If you have reached your bandwidth or if you just don't have the resources to execute your plans we are here to help.
We have extensive experience in product launches, events and activations to take up your programs and run with them.
You will be continually in the loop with your own client login and your own client file, where you access all the up-to-date files for your project.
Direct Marketing
Where the rubber hits the road!
Our planning, strategy and the intimate knowledge we gather while working with you ensure we utilize the best tools to communicate with your target market.
We are not limited to any one medium we have access to all marketing and communication tools to ensure a maximum return in the right timeframes and most importantly on budget.
Channel Marketing
When you use a channel to sell through there are many different commercial challenges that can enhance and also inhibit growth.
Our extensive commercial experience puts us in the box seat to guide you and set strategies to maximize this path to market.
Events & Launches
We are passionate about getting your clients to your events and launches.
The maxim that if you build it they will come does not always work however, our skills go far beyond designing and building effective displays. We will work with you and your team to design effective strategies to ensure that your clients will attend your display.
We understand brand value and the importance of developing your market position with every action you invest in.
Quality is great, but the quality of the attendance moves you from great – to great outcomes.